Isover International
Isover is the worldwide leader in insulation solutions with 10,000 people in more than 30 countries supported by 49 production sites.
Image
We commit, beyond our local footprint, to be always by your side as your reliable, expert business partner.
Image
We commit to constantly anticipate your needs and bring added value solutions.
Image
We commit to respond to your challenges by bringing you trusted solutions which offer productivity, financial benefits and a quality finish, delivering the expected performance.
Image
We commit to care about people by making installation and indoor environments more comfortable and safer, and to care for the planet by reducing buildings' environmental impacts.
Our history
From 1937 to the present day, Isover benefits from more than 80 years of experience and innovation.
Our offer
Since 1937, we imagine, manufacture and deliver a broad range of insulation solutions made of different materials.
A multi-material offer
Mineral wool is a porous and flexible material that traps the air, making it one of the best thermal and acoustic insulating materials. Mineral wool is incombustible and does not fuel fire or propagate flames.
At Isover, we produce 2 types of mineral wool products:
Glass wool: Isover glass wool solutions are mainly made from sand and recycled glass. They improve thermal comfort, by reducing heat loss in winter or heat gains in summer. They also have excellent sound absorption properties. Over the past 80 years, we have constantly improved our solutions to improve their mechanical, fire, thermal and acoustic performances.
Stone wool: Isover stone wool is made of volcanic rock raw materials and recycled stone wool waste. It combines mechanical resistance with good thermal performance, fire safety and high temperature suitability.
Image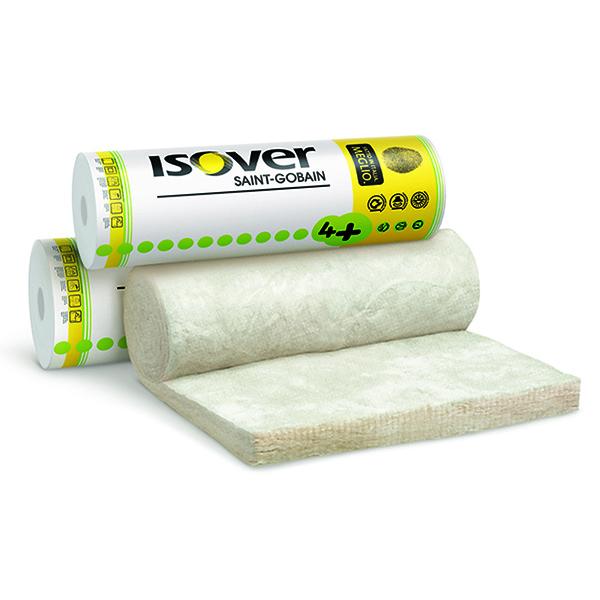 Rolls, panels, pipe sections, blowing wool…
Image
Panels, rolls, wired mats, pipe sections.
Our commitment
At Saint-Gobain, we all have the same vision: TO BE THE WORLDWIDE LEADER IN LIGHT AND SUSTAINABLE CONSTRUCTION.
Our construction brands contribute to achieve this vision thanks to a concrete commitment: we care about building better for people and the planet by offering solutions that deliver sustainability and performance.
For Isover,  this commitment translates into concrete actions.
It means making our solutions available across the world thanks to our worldwide footprint.

It means that we constantly innovate to satisfy customers' needs. We developed high performance insulation products such as the Isover MULTIMAX Lambda 030 glass wool with the best thermal performance on the market.

It means we commit to share our expertise on insulation and help professionals to build better in all aspects.

It means investing in recycling programs. In France, Isover launched the first closed-loop recycling service for construction and demolition glass wool waste.

It also means rewarding our customers' loyalty via dedicated communities and clubs.